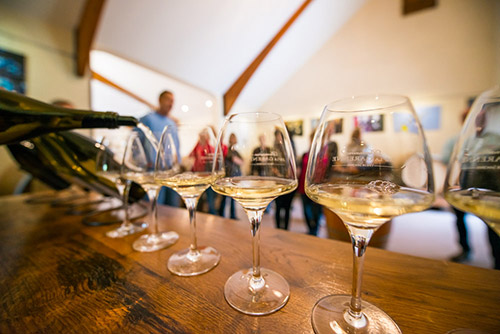 Whatever your requests we will try to find the best answers to your needs. We have a strong network of wineries, guides and hotels in various wine regions.
An additional night at the end of your tour including a gastronomic dinner, an additional winery visit and the way back to Paris will please you? Don't hesitate to ask us for a quote.
Your desire is to organize your wedding in a cellar of one of our partner wineries, to enjoy a beautiful meal in a cave and to find the appropriate accommodation for your all family, it's possible.
As a manager you would like to offer a team building event to your team in one of the Sancerre or Champagne wineries. Your team will have the chance to create its own wine by working together on each part of the wine making process. Finishing the day within a gastronomic dinner served in the oak barrels room will be a life time souvenir for your team.
From a day to a week we can organize some tailor made journey in various French wine regions. In the Champagne region our exclusive partnership's with houses such as MUMM or MOET & CHANDON will allow you to be welcomed in prestigious tasting rooms.
Some of our winemakers' partners are renting their house to welcome you for a week or a month. They will let you discover their day to day life along your journey. A renting car a taxi would be at your disposal.
Your dream is to participate as a picker to the harvests in a French winery! Yes it's possible.
Don't hesitate to contact us: contact@winedaytours.com